Welcome to my little area of the internet. My name is Rose and I am an art journaller. For 2017 I have set myself a goal. A goal that recognises the importance of creating art to my own health and wellbeing. The goal is to set aside time for myself - to create or to get inspired. To take regular Artist's Dates. This blog is my way of recording this, and to make myself accountable for it.
I am a Get Messian -
Get Messy Art Journal
is an art journaling program that is a school, art playground and family. We are a group of like minded art journalers who have come together under this art form to learn, share, practice our skills and push past our creative limits with hopes to inspire. Our community values consistent creating, encouragement and support and trying new things. We would love to have you join us as a member of Get Messy Art Journal
Powered by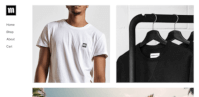 Create your own unique website with customizable templates.